President's Message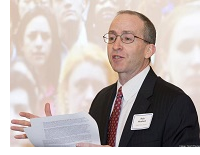 On November 16, the Forum will host its 30th annual Salute to Local Government. When the Salute's creators – one of whom, David Meissner, we will be honoring at this year's event – started this tradition three decades ago, I don't think they could have foreseen how the importance of this annual get-together would grow over time.  Continue reading…
---
Forum Research, Presentation Highlights Homeownership Gap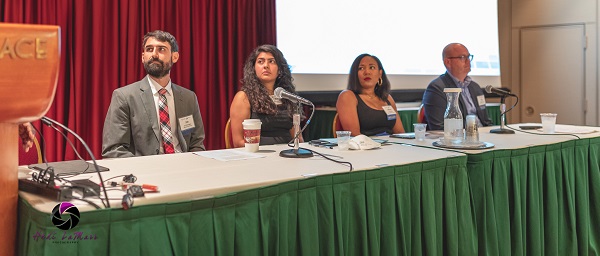 Forum Senior Researcher Joe Peterangelo recently presented our research on racial disparities in homeownership at the annual Madison Region Economic Development and Diversity Summit at the Monona Terrace in Madison. Joe's presentation was part of a session focused on understanding and addressing homeownership disparities in the Madison area. 
In March, Joe and Ned Littlefield (the Forum's 2021-22 Norman N. Gill Research Fellow) published a Focus brief that identified large racial disparities in homeownership rates throughout Wisconsin and showed that those disparities have deepened over the last decade. They also published an op-ed on the topic in the Milwaukee Journal Sentinel in April.
In August, Ned and Joe followed up with Hitting Home, which took a closer look at Milwaukee and found that the city's racial homeownership disparities are larger than those in many peer cities nationally. Their research also found that most of the federal dollars the city of Milwaukee dedicates to homeownership-related services are used for home maintenance for existing homeowners, while relatively little is used to support services for prospective homebuyers. 
---
Back to School with Forum Education Research 
As Wisconsin students and educational professionals recently began another school year, Forum research once again was helping shed light on key policy challenges in our state's educational sector – and highlighting possible solutions.
A July Forum report that examined the latest per-pupil school spending data found Wisconsin's ranking relative to other states continuing to fall. By no coincidence, the comparative drop in education spending occurred alongside a drop in Wisconsin's tax burden. The data show Wisconsin's per-pupil school spending ranked it 25th highest among the 50 states in 2020, down from 24th the previous year and 11th in 2002 — the earliest year for which data are available.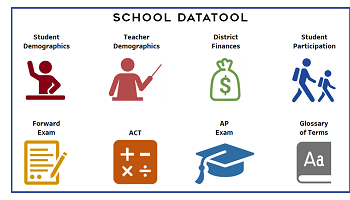 Also in July, our fourth and latest update to the Forum's interactive School DataTool found that enrollment in Wisconsin public and charter schools stabilized in 2021 — but failed to recoup any of the decrease of more than 25,000 students that occurred the previous year. Meanwhile, graduation and attendance rates declined statewide amid pandemic-related disruptions.
In August, Forum research found in the 2017-18 year, 32% of all Wisconsin students enrolled in at least one Advanced Placement (AP) course didn't take an AP exam. The share was higher for students of color, suggesting that such students who are enrolled in AP courses are not accessing the full range of advantages from the AP curriculum.
---
Policy in a Pub Returns with Mayor Cavalier Johnson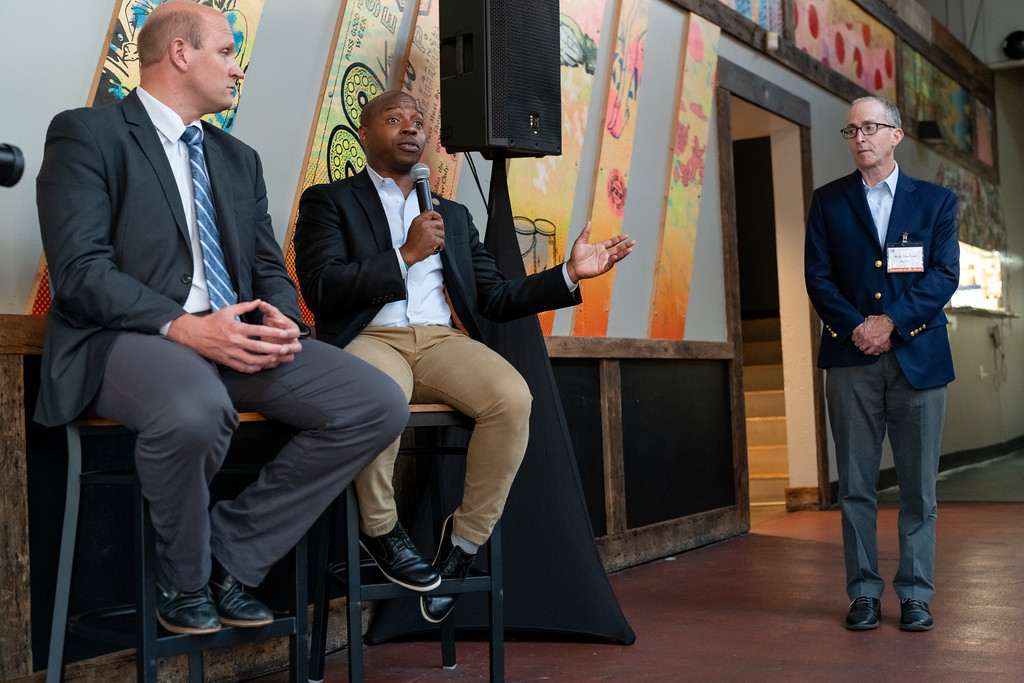 The Forum was delighted to resurrect our popular "Policy in a Pub" event series last month after a lengthy pandemic hiatus dating back to late 2019.
We returned once again to Merriment Social in Milwaukee to host the event, which pairs Forum research and lively policy discussion with high-profile guests in a casual after-work atmosphere.
Forum President Rob Henken previewed our new report — which was released the next day on Sept. 20 — on the city of Milwaukee's fiscal condition: "Nearing the Brink." It finds the city's finances to be approaching "a day of reckoning" amid a looming pension crisis, an unsustainable revenue mix and diminishing reserves.
Milwaukee Mayor Cavalier Johnson was our featured guest, accompanied by City of Milwaukee Budget Director Nik Kovak. Both discussed the mayor's proposed 2023 city budget, and the many difficult decisions associated with it as the city grapples with the aforementioned challenges.
Thanks to all who attended! We hope to hold more Policy in a Pub events in Milwaukee and Madison in the months to come, so stay tuned for announcements.
---
Membership Spotlight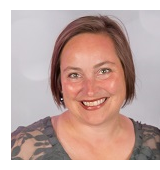 Menomonee Valley Partners (MVP) is a nonprofit public/private partnership with a mission to revitalize the Menomonee River Valley to advance economic, ecological, and social equity for the benefit of the greater Milwaukee community. Since 1999, the Valley has recruited more than 60 businesses, constructed 1M+ SF of green buildings, created more than 5,000 strong jobs, developed 60 acres of parks and trails, and now welcomes nearly 10 million annual visitors to its entertainment destinations. We spoke with MVP's executive director, Corey Zetts.
"How has your membership in the Wisconsin Policy Forum been a resource for you and your organization?" 
MVP has long relied upon the Forum's research in diverse areas of public policy, helping us to understand our region's challenges and opportunities. We've utilized the Forum's reports on workforce, transportation, TIF, BIDs, and more to better understand Milwaukee's policy issues and learn best practices from peer cities. MVP commissioned the Forum's "Redevelopment of Milwaukee's
Menomonee Valley: What Worked and Why" study to help us articulate the key factors in the Valley's transformation that are replicable here in Milwaukee and beyond. This report has shaped our ongoing strategy for the Valley and has been a valuable tool to share with communities around the country looking to use large redevelopment projects to impact multiple community objectives.
Contact Info: Corey Zetts, Executive Director,
corey@thevalleymke.org.
Website: www.thevalleymke.org
---
New Faces at the Forum
Tyler Byrnes is a new part-time Fiscal Researcher at the Forum. A PhD candidate at the Nelson Institute for Environmental Studies at the University of Wisconsin-Madison, Tyler most recently worked at the conservation nonprofit Gathering Waters to identify the fiscal impact of conservation land purchases on local governments. From 2008 to 2016, he served as an Executive Budget and Policy Analyst at the Wisconsin Department of Administration. Tyler has a master's degree in public policy from the University of Northern Iowa and a bachelor's degree from Ripon College.

Don Cramer is also a new part-time Fiscal Researcher at the Forum. His work focuses on fiscal analysis and government service sharing, and his interests are in data analysis and data visualization. Prior to joining the Forum, Don was a high school math teacher in the Milwaukee area for a decade.  He also worked as a data analyst for a public school district. Don is currently working towards a PhD in biostatistics from the Zilber School of Public Health at the University of Wisconsin-Milwaukee.  He has a master's degree and a bachelor's degree in applied mathematics, both from Boston University.

Maria Hamidu is our Norman N. Gill Fellow for 2022. She will study teacher turnover and its influence on teacher diversity. Maria is High School Success Project Coordinator for Milwaukee Succeeds and previously worked as a primary school teacher for Peace Corps South Africa. She is pursuing a Master of Arts Degree in Educational Policy and Foundations from Marquette University, and she has a bachelor's degree from Albright College. 

John Zordani is our Todd A. Berry fellow for 2022. He will study corrections spending, incarceration rates, and racial disparities in incarceration. John most recently was an associate at Michael Best Strategies. He is now a Juris Doctor candidate at the University of Wisconsin Law School. He has a master's degree from the La Follette School of Public Affairs at UW-Madison, and a bachelor's degree from UW-Madison.
---
Upcoming Research
Post-Secondary Readiness: This project looks at out-school-programming seeking to stem the "completion crisis," in which only a small fraction of the students in the city of Milwaukee earn both a high school diploma and a college credential. In addition to giving a data-driven overview of this problem, the study reviews the landscape of providers supporting Milwaukee teens' college and career readiness.
Budget Briefs: As in the fall of past years, the Forum will analyze the budgets of the cities of Madison and Milwaukee as well as Milwaukee County. This year, the city of Milwaukee in particular faces a daunting challenge from a steep rise in its pension contribution – a problem pointed out in our recently published Milwaukee fiscal report. This update will look at how well the newly elected mayor's budget proposal will do in starting to address this challenge. 
Construction Workers: With the need high for both housing and infrastructure projects, the question of whether Greater Milwaukee's construction workforce can meet this demand is critical. This report draws on a variety of data sources and discussions with local construction companies, labor unions, workforce development organizations, and other sources to examine how the demand for construction workers in the Milwaukee metro area over the next three to five years may measure up to the supply of workers.
Innovation DataTool: For more than a decade, the Wisconsin Policy Forum has tracked the four-county Milwaukee metropolitan area's performance on a broad range of metrics tied to innovation and economic growth, producing written reports in 2010 and 2017 and an interactive tool in 2019 and 2021. We are once again updating the data in this tool to help business and elected leaders assess the region's economic strengths, weaknesses, and progress in transitioning to a knowledge-based economy. 
---
Working Together for a Better Wisconsin
For more than a century, the Forum and its predecessor organizations have produced impartial research and analysis that has generated greater understanding of complex policy issues and improved the quality of public policy decision-making in Wisconsin. In addition to maintaining your ongoing membership, we ask you to consider making a donation to further facilitate our ambitious research and program agenda. Please contact Katie Hofman, our Fund Development and Membership Director, at khofman@wispolicyforum.org or by phone at (414) 435-1130 to discuss how  your charitable gift can advance our shared goal of producing objective, independent research to address state and local issues throughout Wisconsin.
---
Thank You!
In these turbulent times, we are especially grateful for the support of our members and sponsors. Thank you for reading our research, attending or tuning in for our events, participating in our committee meetings, and maintaining your membership with us. 
We are supported by hundreds of corporations, nonprofits, local governments, school districts, and individuals from across the state of Wisconsin. The following members provide particularly generous support that ensures Wisconsin will continue to benefit from having one of the nation's most successful nonpartisan, independent public policy research organizations.
Pillars of Public Policy

Sentinels of Civil Conduct