President's Message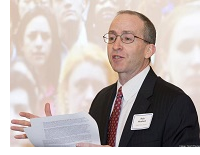 When leaders of the former Public Policy Forum and Wisconsin Taxpayers Alliance reached out to key stakeholders to gauge their reaction to a potential merger five years ago, a pair of seemingly contradictory concerns emerged.
WisTax supporters worried that while we fully intended to be a statewide policy research organization, the plethora of critical issues facing Milwaukee ultimately would lead us to abandon that goal and revert back to PPF's main focus on southeast Wisconsin. Continue reading…
---
Record Attendance, Outstanding Award Winners Mark 30th Annual Salute to Local Government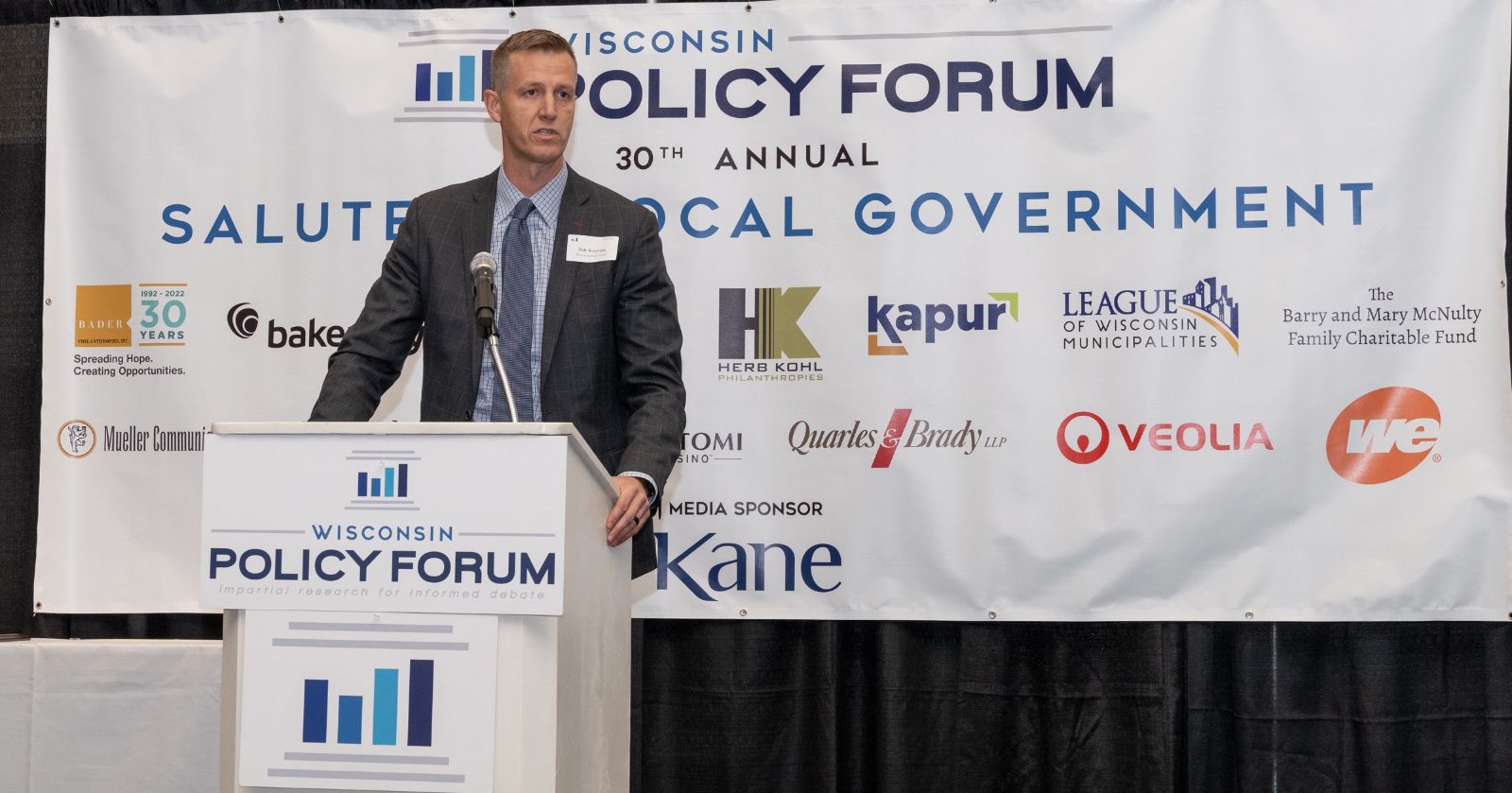 This year's Salute marked three decades of recognizing how public sector excellence contributes to communities throughout Wisconsin. Salute awards recognized local governments and school districts for innovative problem-solving, efforts to advance racial equity, and public-private cooperation. We also honored individuals in the public sector for excellence and lifetime achievement.
Outgoing state Sen. Dale Kooyenga, R-Brookfield, was our featured speaker. His remarks explained the international perspective he has been afforded by his military service — and the imperative for Wisconsin to transcend party labels to solve our most pressing challenges.
Congrats to all of this year's winners – click here for a complete list, and to watch video vignettes recognizing each of them!
---
Forum's 2023 Research Agenda Takes Shape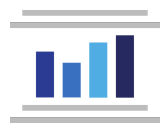 An examination of the "fiscal cliff" facing the Milwaukee County Transit System and what might be done about it.

A review of affordable housing barriers and opportunities in Waukesha County.

A new phase of work on the Milwaukee County Parks that will analyze and model a handful of specific financial sustainability options that were conceptualized in our 2021 study.

An analysis in collaboration with City of Milwaukee and Milwaukee County officials of ways the two governments might share or consolidate certain administrative services.

A report exploring how child care can be so expensive for parents in Wisconsin while providers struggle to adequately pay their workers.

A review of the organizations and efforts that seek to assist and promote small businesses in Milwaukee, and how that landscape can be enhanced.
Of course, our 2023 research agenda also will be filled with our traditional budget briefs and interactive data tools as well as policy briefs and in-depth reports that have yet to be determined. Stay tuned for another busy year of WPF research! 
---
Membership Spotlight

United Way of Greater Milwaukee & Waukesha County (United Way) changes lives by mobilizing people and resources to drive strategic, positive impact in health, education, and financial stability. More than 77% of the people served by United Way programs earn less than $25,000 a year, about 57% are people of color and 44% are under 18 years old. United Way's ability to bring people together, such as nonprofit and faith-based organizations, community leaders, businesses, and local government allows it to identify local priorities and emerging needs and maximize the efficiency of programs working to confront community challenges. It works to make every neighborhood in Milwaukee, Ozaukee, Washington, and Waukesha counties a place where people can reach their full potential.
"How has your membership in the Wisconsin Policy Forum been a resource for you and your organization?" 
Access to non-partisan, data-driven research on critical community issues is vital to effective human service program design and delivery. As United Way continues to develop initiatives that address our community's most pressing challenges, the Forum's research has often led the way. No Place Like Home (Eviction Prevention) was foundational to the creation of United Way's Safe and Stable Homes family homelessness prevention initiative, and the report's key findings are now standing practices in the field. A Fresh Start (Expungement Reform) helped clarify an employment barrier unique to Wisconsin, and as a result expungement became a key advocacy strategy within our "Reducing Barriers to Employment and Advancement" initiative. Looking ahead, we're excited to soon partner with WPF to explore the affordable housing landscape in Waukesha County through a public policy lens. And there's no doubt that the resulting research from WPF will significantly impact our future work in that space.
Contact Info: Jeremy Simon, Director, Government Relations & Advocacy
jsimon@unitedwaygmwc.org

---
Upcoming Research
Stay tuned for the following reports that we initiated in 2022 and plan to release in the first quarter of 2023 or shortly thereafter:
Milwaukee County Justice System: The justice system in Milwaukee County was hit hard by the pandemic and is now struggling with the added problem of labor shortages. This study — supported by the Argosy Foundation and the Milwaukee Community Justice Council — looks at how these challenges have impacted the workings of the justice system and its effective functioning.
Conservation Funding: Despite a rich outdoors tradition that sustains Wisconsin's economy and quality of life, the state faces challenges in sustaining its funding for both conservation land purchases and projects, and ongoing spending on needs such as wildlife and habitat management. This study supported by Gathering Waters, the Wisconsin REALTORS Association, and Godfrey & Kahn seeks to compare Wisconsin's model to other states and lay out innovative options for funding these priorities. 
Milwaukee Construction Workforce: This project supported by Gilbane Building Company seeks to analyze how the demand for construction workers in the city of Milwaukee over the next several years matches up with the anticipated supply of workers. 
---
Stay Tuned for a Survey on Our 2022 Research 
Every year, we ask our members to give us their feedback on our research and communications. Your input helps us understand what we're doing well and where we can make improvements. Check your inbox next week for the survey!
---
Working Together for a Better Wisconsin
For more than a century, the Forum and its predecessor organizations have produced impartial research and analysis that has generated greater understanding of complex policy issues and improved the quality of public policy decision-making in Wisconsin. In addition to maintaining your ongoing membership, we ask you to consider making a donation to further facilitate our ambitious research and program agenda. Please contact Katie Hofman, our Fund Development and Membership Director, at khofman@wispolicyforum.org or by phone at (414) 435-1130 to discuss how  your charitable gift can advance our shared goal of producing objective, independent research to address state and local issues throughout Wisconsin.
---
Thank You!
In these turbulent times, we are especially grateful for the support of our members and sponsors. Thank you for reading our research, attending or tuning in for our events, participating in our committee meetings, and maintaining your membership with us. 
We are supported by hundreds of corporations, nonprofits, local governments, school districts, and individuals from across the state of Wisconsin. The following members provide particularly generous support that ensures Wisconsin will continue to benefit from having one of the nation's most successful nonpartisan, independent public policy research organizations.
Pillars of Public Policy

Sentinels of Civil Conduct